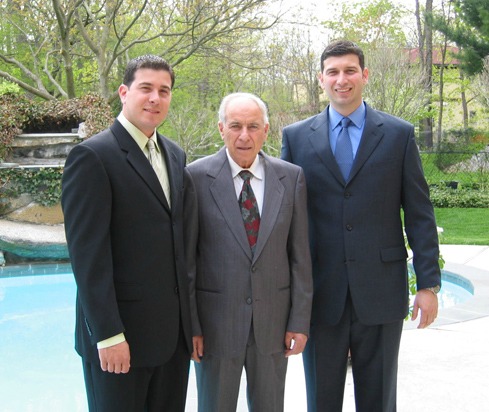 Coppola & Sons Construction is about quality service, exceptional artistry, and integrity.
We have been in business in Connecticut for over 40 years. Whatever your project entails, we have the experience.
Our founder and father, Emilio Coppola, began his career at age 13, as an apprentice under the great Master Geraldo Marutto in San Mango Sul Calore, Italy. He came to the United States in 1959, where he continued to hone his craftsmanship. In 1973 he formed Coppola Construction in Stamford, Connecticut.
The company began as a brick & stone contracting firm. Our father was the reason Emilio's two sons established our outstanding reputation. We, Joseph and Robert, joined the firm in 1990 to further grow and expand the business. It was then that the name changed officially to Coppola & Sons Construction Company, Inc.
Our company broadened its scope the past 25 years. Coppola & Sons does residential construction, including some of the most exquisite custom homes in the Northeast. We build and renovate the finest commercial properties. Our home remodeling work includes additions, master bedroom suites, kitchens, wine cellars, and much more. But, we are still about the core values Emilio taught us so many years ago. Yes, we aim to be the best masonry contractor in the business.
We use only the best materials installed by highly trained artisans.
We incorporate the latest in construction design. Each project is carefully supervised to maintain the highest standards and maximum efficiency. We focus on costs, schedule management, strict quality control and job site safety. Most of all, we stay true to the values of hard work and integrity Emilio Coppola taught us so many years ago.
Tell Us About Your Project
We look forward to working with you!